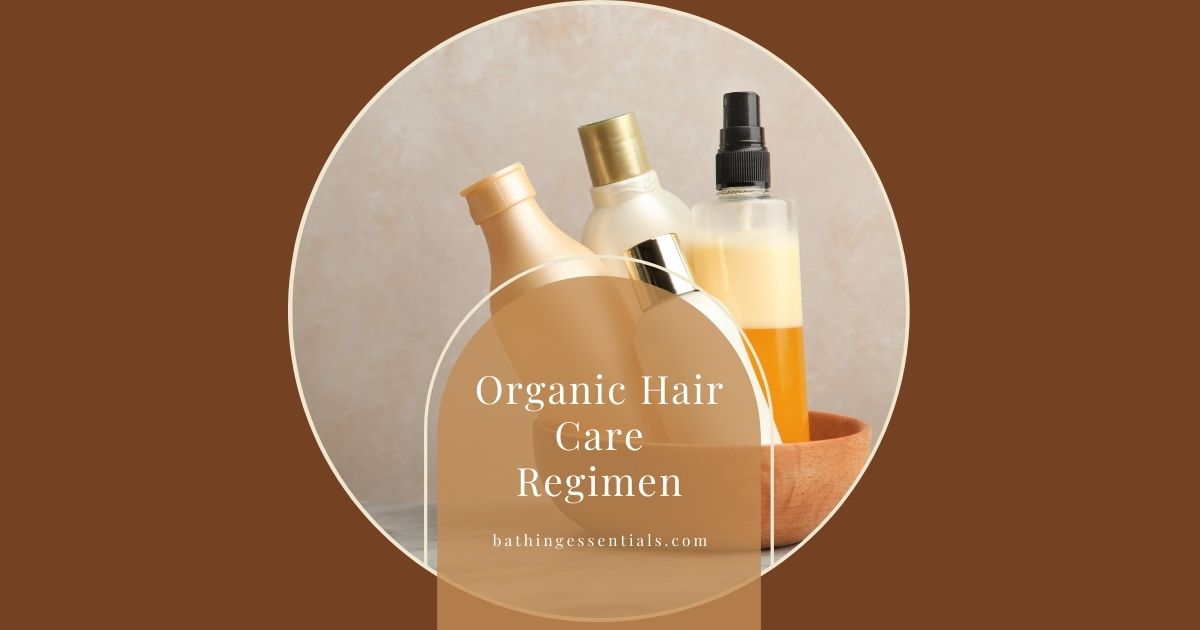 Organic Hair Care Regimen Is The New Normal For Healthy Hair
Healthier, shinier, fuller, bouncy, and glossy hairs are every person's desire, and why not? The beautiful, strong, and full-of-life hair can enhance an individual personality in a very attractive and irresistible manner. Thereby proper hair care is something you cannot ignore. But believe it or not, a few little things that you do in your daily routine can damage your hair like apart from wrong ways of washing/cleaning or drying your hair, etc.

The most primary thing is using expensive & branded shampoos & conditioners consisting of higher amounts of harmful chemicals. They not only steal the natural glow of your hair but also affect hair growth. So what to do? Instead of wasting your time, money, and hopes on these chemical-equipped hair products, shift your focus to organic hair essentials that can restore the shine of your hair and rejuvenate hair growth naturally. 

If you are also having a bad time maintaining your hair, we have founded the best organic hair care regimen for you to revive, hydrate, and leave your hair with desired results. Let's have a look:
1. Massage Your Scalp with Organic Hair Oils -
Since ages, oil massaging has been considered one of the most effective factors for hair growth & repair. A regular head massage with warm herbal oils provides you countless benefits. From helping in blood circulation and nourishing deep scalp muscle tissues to reduce tension & relieve stress. Instead of using chemical products, you can use personalized hair oil products that are made of natural ingredients like coconut oil, almond oil or olive oil, etc. to cater to your individual hair goals. It makes your hair roots healthy, and strong like never before.
2. Wash Your Hair with Sulfate-free Shampoo -
Various available hair products consist of harmful chemicals like sulfate & Parabens that cannot benefit your hair in any way. So, make sure that you buy chemical-free hair products and that's why the concept of personalized hair care products is getting popular these days. Apart from natural cleaning agents, these organic hair products contain mild herbal Ext such as Shikakai, Brahmi, Ritha, and Honey, etc. that are enriched with vitamins & proteins specially curated for an individual's hair requirements. It keeps your scalp clean, healthy and resolves damaged hair problems naturally. You can choose your formula to be silicone & sulfate-free.
3. Do Not Forget Natural Conditioning -
After done with the shampoo, conditioning is the next process that you cannot overlook. It moisturizes and hydrates your hair. In the case of dry & frizzy hair, it is extremely important. Try using organic hair conditioners that are formulated using natural ingredients such as jojoba oil and aloe vera. Ext helps in deeply nourishing your hair and maintains the overall volume. It also detangles your hair and leaves them with a soft and smooth feel. It also prevents split ends.
4. Organic Hair Serum -
After shampooing and conditioning your hair, the next thing that you need to apply for a perfect hair growth regimen is none other than hair serum. It is a liquid-based treatment that you need to use on damp hair to make your hair look shiny and glossy. The good news is that now you can get them specially made for you following your needs with personalized hair care product providers. They are silicone-free and made of using natural Ext of Jojoba Oil, Rose Water, Tulsi Oil, and many types of herbal oils to condition your hair.
5. Nourished Hairs With Natural Hair Mask -
A natural hair mask made of organic ingredients such as honey, avocado, coconut oil, and aloe vera is the easy and quick way to restore the natural shine of your hairs. Just apply the mask and leave it for a few minutes. Wash it and see the magic for yourself.
An organic hair care regimen is the best way to treat all kinds of hair issues naturally. It works on traditional approaches of hair treatment and addresses the hair issues right from the roots. For it to be effective, you need to pick up the right type of ingredients and products according to your hair type, texture & requirements.