100% Natural & Non-toxic Approach
Bathing Essentials strives to rejuvenate & revitalize your individual hair & skin goals by incorporating a completely organic & chemical-free formulation infused with fresh ingredients.
Cruelty-Free
All our products are non-toxic, non-chemical & non-tested on animals avoiding the use of harmful parabens, sulfates, SLS, preservatives & synthetic fragrances.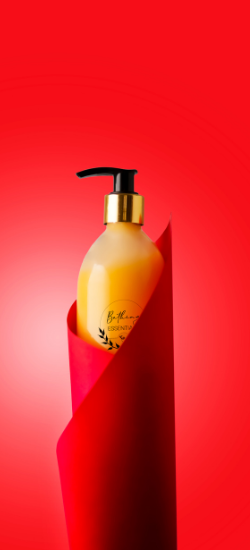 Customization is the Key
Take part in our curated quiz & give us a chance to explore your individual hair & skin concerns. All the organic ingredients have been hand-picked to work for your unique concerns.
Product That Indicates "You"
We celebrate individuality by delivering you the product inspired by you. At Bathing Essentials, we enable you to custom prepare your own product by adding your preferences in terms of color, & fragrance. Also, get your name on the bottle with tempting packaging.