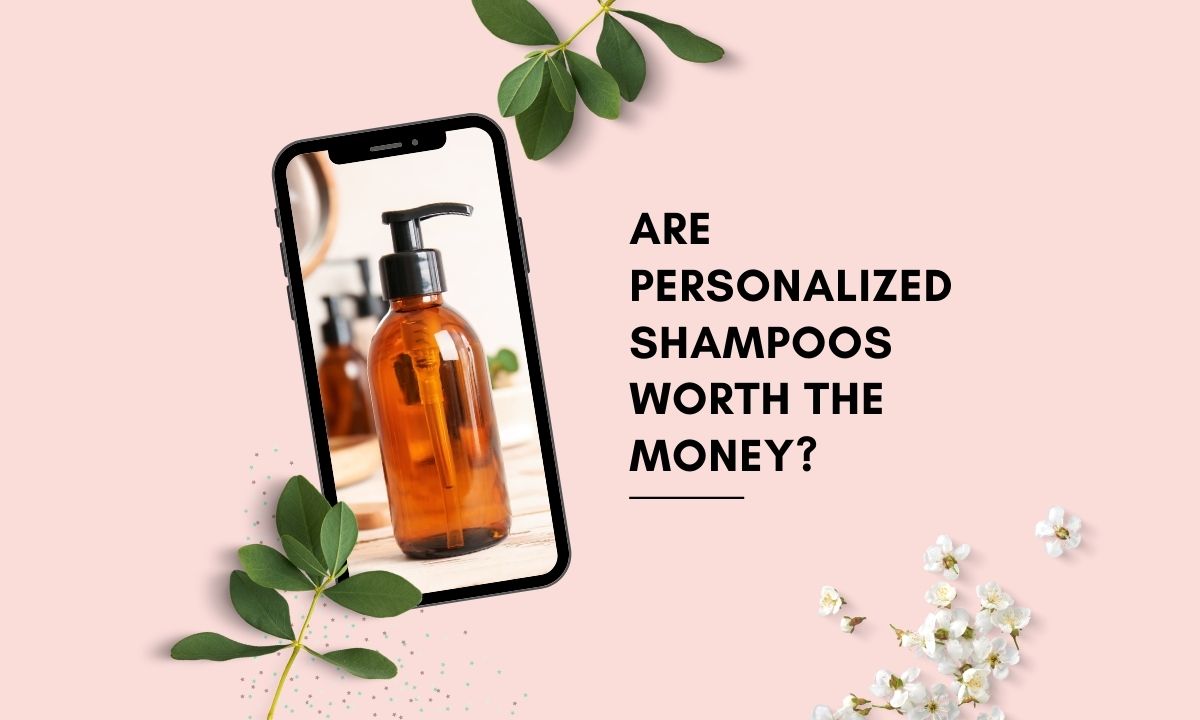 Are Personalized Shampoos Worth The Money?
Personalized hair, skin, and beauty products are the hottest trend in the hair and skincare industry right now. Of course, nobody enjoys their "bad hair days" or pimples and acne on their faces. However, different people have different kinds of skin and hair types. So, quite naturally, they also have very different kinds of skin and hair care needs and concerns.

The hair and skincare industry has agreed that there is no "one-size-fits-all" for hair and skin products. Numerous brands have developed a wide range of products with considerable varieties to cater to customers' specific needs based on their skin and hair types and other factors. Nonetheless, when it comes to the beauty and skincare regimes of people, customers' needs can be particular.

For instance, just one specific ingredient of an otherwise excellent skincare product may not suit a person with a specific skin concern or goal. This is especially true for people with sensitive skin. This has brought about a significant shift in the industry, with top brands focusing on completely personalized skin and hair care products.
Extensive Variety Of Hair Types: Urging For Personalized Hair Care Products
While no one loves their bad hair days, one may find many products that can be suitable for managing messy hair and getting the desired "soft and lustrous locks." But, again, the problem arises with the wide variety of hair types and numerous other variations in terms of hair texture, volume, and quality.

This issue has been noticed, and the customers' needs have been taken into account by some top brands in the market. As a result, several brands are now offering completely personalized hair care solutions, which include personalized shampoos, conditioners as well as hair serums.

As surprising as that may sound to many who are yet to come across personalized hair care products, many brands offer shampoos and conditioners that can now be customized to suit individual hair and scalp needs. Not just that, top brands like Bathing Essentials also offer personalized formulations products and users can also choose a color and design for the packaging and also enabling buyers to add their names on the bottles of personalized shampoos.

As groovy and exciting as that may sound, many people have a very common question about these modern hair care products. That is:
Does personalized shampoo work?
A straightforward answer to that question is a "Yes." These products, personalized for individual customers, are pretty compelling. Personalized shampoos are hair wash products that are specially formulated after a customer takes a hair quiz which helps the brand determine the unique ingredients they need for their hair type and concerns.
Personalized Shampoos Are Effective And Worth The Money
As absurd as the questions in the previous paragraph may sound, research and customer reviews suggest that personalized shampoos and other hair care products are pretty compelling. Many people who have started using these shampoos have been able to resolve their long-standing hair problems and achieve their hair goals.

Personalized products are designed for personal use, and some brands like Bathing Essentials offer 100% natural Ayurvedic and personalized shampoos making the perfect formulation for a specific customer's needs. Be it a scalp issue, curly hair or dandruff, or some other recurring problem with hair texture and health, these products are very effective and helpful for a person's personal hair goals and concerns.

Most of these personalized shampoos only contain what a customer needs based on their hair type, texture, and other issues. This is why these shampoos have the best chance of working for any individual and delivering the best results as well.
Final Thoughts
Last but not least, these personalized shampoos are worth the investment for their effectiveness. Along with that, the personalized formulation with your name on the bottle and your preferred color and design on the packaging adds a little bonus like icing on the cake! It is an option worth trying for people who have recurring and long-standing hair issues.